Larry's Teaching Credentials
For more than 47 years as a strategic marketing, advertising and media professional, Larry has also taught in undergraduate and graduate programs at:
The University of Southern California (USC Annenberg School for Communication and Journalism, and Marshall School of Business)

California State University, Northridge (CSUN)

Loyola Marymount

The Advertising Center

Pepperdine University (graduate level, five different campuses, in MBA Program).

He has also been a guest lecturer at UCLA, Graduate School of Television, Film and Digital Media, "Trends in Television and Emergence of Multiplatform Media," and USC Marshall School of Business.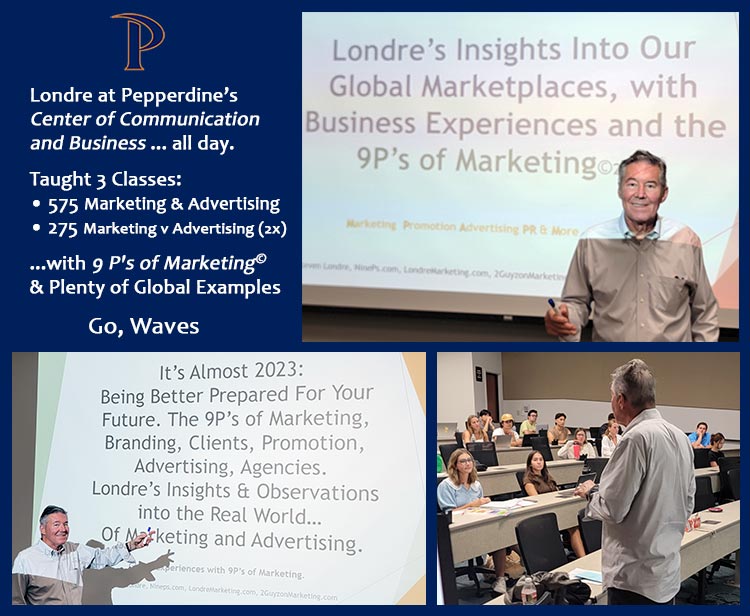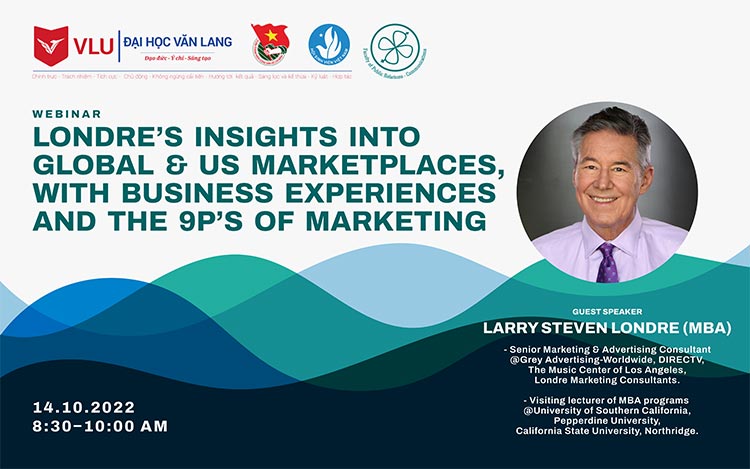 "At its best, the office is a place where your training and your ego get at least an intermittent chance to shine; where you work with others who, with luck, may include you in a team of motivated, purposeful people combining forces to achieve a goal; where you work for something more than survival alone. In that kind of office, your time is not wasted, your life is not frittered away in eight-hour segments; however trivial the product may be, you are actively furthering your life while earning a living." — L.E. Sissman (poet, critic, and copywriter)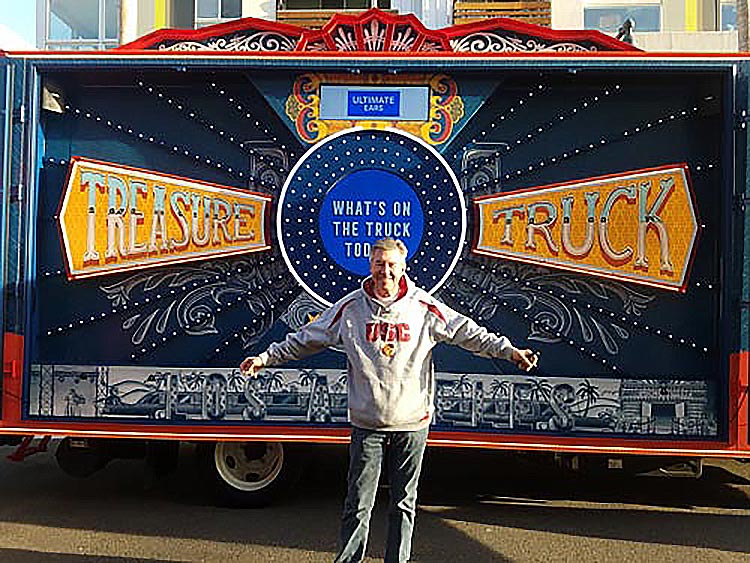 He has received the California State University Ambassadors' "Polished Apple Award" (2006 and 2008) for teaching, mentoring and inspiring students, the USC Parents' Association Outstanding Teaching and Mentoring Award (2006), and received the Outstanding Citizen Award (1993) from the Los Angeles City Council.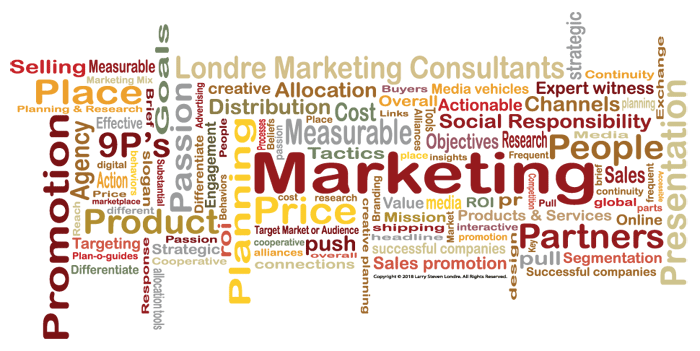 Larry's courses have included:
MBAM 659 and MBAM 660: Business Strategies Development, Execution and Implementation (Final, capstone classes in the MBA program at Pepperdine)
MBFE 658: Strategic Marketing
MKT 653: Integrated Marketing Communications (IMC)
MBAM 619: Business Strategies and Implementation
COMM 542: Business Strategies for Entertainment and Communication Companies
COMM 541: Integrated Media and Communication Strategies
GSBA 528: Marketing Management
MKT 440: Integrated Marketing Communications
JOUR 340: Introduction to Advertising
BUS 307: Marketing Management
MKT 304: Marketing Management
MKT 100: Conceptual Foundations of American Enterprise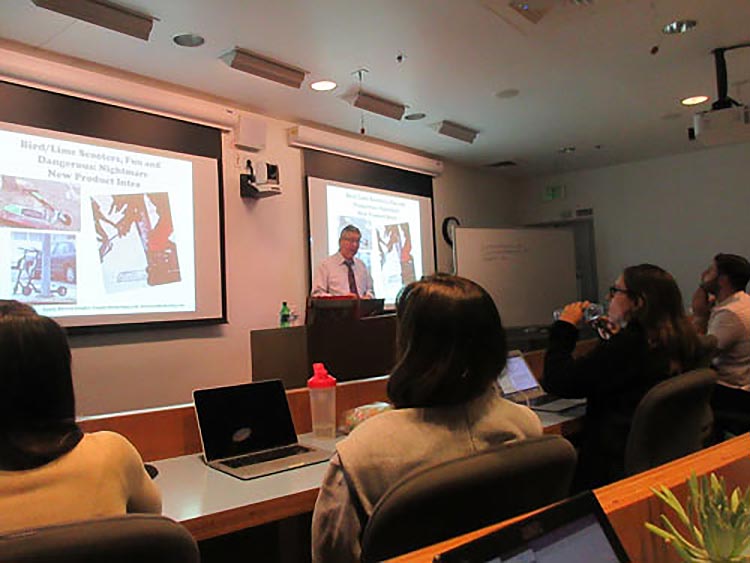 Frequent guest lecturer in Marketing, Consumer Behavior, Advertising, Business Strategies and Global Marketing & Media:
UCLA, Graduate School of Television, Film and Digital Media, "Trends in Television and Emergence of Multiplatform Media"

Cal Lutheran, Orange Coast College, Advertising Center

Pepperdine University's Center for Communication and Business

USC Marshall » Lloyd Greif Center for Entrepreneurial Studies program, and Marshall School of Business

USC Dornsife College of Letters, Arts & Sciences, "Principles of Consumer Psychology," in the Master's Human Behavior program
Have conducted Marketing and Business Strategies Classes / Presentations / Seminars / Workshops / Webinars in USA, China, Hong Kong, Cuba and on the web, including:
"Londre's Insights and Observations into the Real World of Marketing. Global Experiences. Prepare For Your Future. Find and Land a Job. The 9P's of Marketing, Targeting ("People"), Branding, Promotion, Clients, Agencies, Promotion, Advertising, Media. Common Sense v. Street Sense" presentation at Pepperdine's Seaver College, Business Administration, Communication Division, to the ADV 375 (the Advertising Media) class, September 2023

"Campaigns & Clients: It's About You Being Better Prepared For Your Future. With The 9P's of Marketing, Branding, Clients, Promotion, Advertising, Media, Presentations, Agencies and Clients. Londre's Insights & Observations into the Real World…of Marketing, With Global Experiences" presentation at Pepperdine's Seaver College, Business Administration, Communication Division, to the ADV 575 (the Advertising Campaigns, Advertising Capstone Course), September 2023

"Being Better Prepared For Your Future. The 9P's of Marketing, Branding, Clients, Promotion, Advertising, Media, Agencies, Clients. Londre's Insights & Observations into the Real World of Marketing, With Global Experiences" presentation at Pepperdine's Seaver College, Business Administration, Communication Division, to the ADV 375 (the Advertising Media) class, July 2023

"Value? The Good, Bad and Ugly. '23/XXIII/LVII, Marketing and Advertising Lessons. For Better Decision-Making, TV Spots for Super Bowl LVII. My Show and Tell. Involving You" presentation at Pepperdine's Seaver College, Business Administration, Communication Division, to the ADV 575 (the Advertising Campaigns, Advertising Capstone Course), and the ADV 275 (Advertising and Media Course) classes, February 2023

"It's 2023, Loyola Law School: What is Marketing? Promotion? Advertising? Smarter Learning about the 9P's of Marketing, Branding, "People-Targeting," e-Commerce, Buying Behaviors, all without Zoom. Global Experiences with 9P's of Marketing" presentation at Advertising and eCommerce Law, the Advertising Law Class 4065/E1, Loyola Law School, January 2023

"Londre's Insights into Global & the USA Marketplaces, With Business Experiences and the 9P's of Marketing," at Van Lang University, Faculty of Public Relations-Communications, Ho Chi Minh City, Vietnam, October 2022

"It's Almost 2023: Being Better Prepared For Your Future. The 9P's of Marketing, Branding, Clients, Promotion, Advertising, Agencies. Londre's Insights & Observations into the Real World…Of Marketing and Advertising, With Global Experiences" presentation at Pepperdine's Seaver College, Business Administration, Communication Division, to the ADV 275 class, September 2022

"Londre's Insights Into Our Global Marketplaces, with Business Experiences and the 9P's of Marketing" presentation at Pepperdine's Seaver College, Business Administration, Communication Division, to the ADV 575 class (the Advertising Campaigns, Advertising Capstone Course), September 2022

"For Your Marketing & Advertising Projects: The 9P's© of Marketing: Real Insights, Strategies, Tactics, Plus a Little on Super Bowl LVI Ads" presentation at Pepperdine's Seaver College, Business Administration, Communication Division, to the ADV 575 (the Advertising Campaigns, Advertising Capstone Course), February 2022

"For 275: '22/XXII/56/LVI Marketing and Advertising Lessons. For Better Decision-Making,TV Spots for Super Bowl LVI. My Show and Tell. Involving You" presentation at Pepperdine's Seaver College, Business Administration, Communication Division, to the ADV 275 class, February 2022

"2022 is Close: Londre's Insights, Strategies and Tactics in the Real World of MMA. Our Global & US Marketplaces, with Business Experiences, IMC and the 9P's of Marketing (2007), with MMA—Marketing, Media and Advertising" presentation at Pepperdine's Seaver College, Business Administration, Communication Division, the 375.02 Advertising and Advertising Media class, October 2021

"It's Almost 2022: Being Better Prepared For Your Future. The 9P's of Marketing, Branding, Clients, Promotion, Advertising, Agencies. Londre's Insights & Observations into the Real World" presentation at Pepperdine's Seaver College, Business Administration, Communication Division, the Advertising and Advertising Media class, October 2021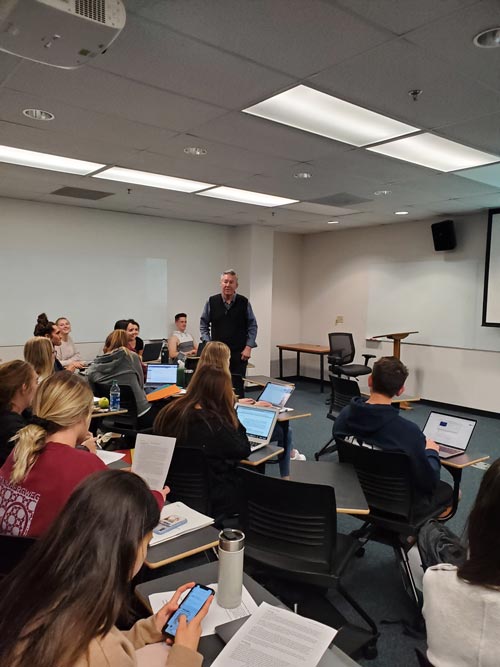 "We're Live, Loyola Law School: What is Marketing? Advertising? Smart Learning About the 9P's of Marketing: Branding, "People"-Targeting, e-Commerce, Buying Behaviors, Promotion, without Zoom" presentation at Advertising and eCommerce Law, the Advertising Law Class 4065/E1, Loyola Law School, August 2021

"In the Global & US Marketplace, with Business Experiences and the 9P's of Marketing (2007): Londre's Insights, Strategies and Tactics in the Real World of MMA-Marketing-Media-Advertising" presentation at Pepperdine's Seaver College, Business Administration, Communication Division, the Advertising and Advertising Media classes, June 2021

"Londre's Insights, Strategies and Tactics in the Real World of MMA. Marketing and Advertising Lessons. For Better Decision-Making, Selected TV Spots of Super Bowl LV. My Show and Tell. Involving You" presentation at Pepperdine's Seaver College, Business Administration, Communication Division, the Advertising and Advertising Media classes, February 15 and 17, 2021

"Marketing and Advertising Lessons. For Better Decision-Making, Selected TV Spots of Super Bowl LV. My Show and Tell. Involving you" presentation at Pepperdine's Seaver College, Business Administration, Communication Division, the Advertising and Advertising Media classes, February 15 and 17, 2021

"What is Marketing? Advertising? Let's Zoom with the 9P's of Marketing: Branding, "People"-Targeting, e-Commerce, Buying Behaviors, Promotion, With Global Experiences and the Nine P's of Marketing" presentation at Advertising and eCommerce Law, the Advertising Law Class 4065/E1, Loyola Law School, September 2020

"Be Better, More Marketable: Communications, Presentations, Jobs, Interviews. Your Brand and Your Resume," at the BCOM 4350 Advanced Business Communication class, University of Texas, Dallas, September/October 2020

"With the 9P's of Marketing (2007), Global & US Experiences, Londre's Insightful Gems into the Real World of MMA/Marketing. Media. Advertising" presentation at Pepperdine's Seaver College, Business Administration, Communication Division, the 375.02 Advertising and Advertising Media class, September, 2020

"Londre's Insights into the Real World of Marketing. Zooming with the 9P's of Marketing, Targeting ("People") Ads & Media. Global and US Experiences with the Nine P's of Marketing" presentation at MRKT 342 Media Marketing, School of Business, Woodbury University, September, 2020

"Presenting Super Bowl LIV TV Spots. Show and Tell. Evaluating the Spots: The Good, Bad, Ugly and Strange Ones," at Pepperdine's Seaver College, Business Administration, Communication Division, both Capstone Advertising and Advertising Media classes, February 2020

Judge, Woodbury University's School of Media, Culture & Design, Department of Graphic Design, GDES 492: Senior Showcase, Degree Project, Professional Practice, November 2019

"Ever Wondered Why Some Brands Are More Successful Than Others? Options & Solutions. What Is Marketing? Promotion and Advertising? Global Experiences and the 9P's of Marketing" presentation at MRKT 342 Media Marketing, School of Business, Woodbury University, October 2019

"With the Nine P's of Marketing, Branding, "People"–Targeting, e-Commerce, Behavior, Promotion–"What is Marketing? Advertising?" With Global Experiences and 9P's of Marketing" presentation at Advertising and e-Commerce Law, the Advertising Law Class 4065/E1, Loyola Law School, October 2019

"The 9P's of Marketing, Branding, Promotion & Advertising. Londre's Insights & Observations into the Real World. Global Experiences and the 9P's of Marketing" presentation at Pepperdine's Seaver College, Business Administration, Communication Division, the Advertising and Advertising Media class, September 2019

"What is Marketing? Advertising? With 9P's "People" – Targeting, Promotion, Media, Ads, Branding, e-Commerce, Behavior," UCLA, FTV291C – TV & New Media: Business & Legal Issues, the Business & Legal Framework for TV, Multi-platform Media & Digital Content, April 2019

"Londre's Super Bowl LIII Ads Show & Tell, with the Nine P's of Marketing, eight (8) elements of Promotion" presentation at Pepperdine's Seaver College, Business Administration, Communication Division, both Capstone Advertising and Advertising Media classes, February 4 and 6, 2019

"Is a Super Bowl TV Spot Worth $176,666 a Second? Options. What is Marketing? With 9P's of Marketing, Targeting – "People," Branding, Consumer Behavior, Promotion, Advertising, Global Experiences & Careers" presentation at Marketing Principles & Practices class (UCLA Extension), February 2019

Judge, participant in jury review for Woodbury University's School of Media, Culture & Design, Department of Graphic Design, GDES 450-Professional Practice, November 2018

"Londre's Insights & Observations in the Real World of Marketing's 9P's, Branding, Promotion & Advertising" presentation at Pepperdine's Seaver College, Business Administration, Communication Division, the Capstone Advertising and Advertising Media class, October 2018

"Adding Branding, Papa Johns, Bird/Lime, Facebook, Consumer Behavior, Targeting – "People & More to my What is Marketing? Promotion? Advertising?" presentation at Pepperdine's Seaver College, Business Administration, Communication Division, the Advertising and Advertising Media class, September 2018

"What is Marketing? What is Advertising? With the Nine P's of Marketing, Targeting – "People," Branding, e-Commerce, Consumer Behavior, Promotion & Global Experiences/Examples" presentation at Advertising and e-Commerce Law, the Advertising Law Class 4065/E1 (Loyola Law School), August 2018

"What is Marketing? With 9P's of Marketing, Targeting – "People," Branding, Consumer Behavior, Promotion, Advertising, Global Experiences & Careers" presentation at Marketing Principles & Practices class (UCLA Extension), July 2018

"About Career, Marketing, Jobs, Common/Street Sense, Advertising, Communication, Targeting, People & Nine P's of Marketing," presentation at Pepperdine's Seaver College, Business Administration, Communication Division, the Capstone Advertising and Advertising Media class, April 2018

Business Administration, Communication Division, the Capstone Advertising and Advertising Media class, April 2018

"Is A Super Bowl Spot Worth $168,333 A Second? An Analysis of the Eight Components of Promotion and the 9P's of Marketing," presentation at Pepperdine's Seaver College, Business Administration, Communication Division, the Capstone Advertising and Advertising Media/Integrated Marketing Communication classes, February 2018

PVPAL Election Presentation, "Meet the Candidates: It's About Interest, Transparency, Security, Safety and Financial Responsibility." October 2017

"Bring it on: Nine P's of Marketing; Finding and Landing a Job plus Good Ads and Bad Ads" presentation at Pepperdine's Seaver College, Business Administration, Communication Division, the Advertising and Advertising Media class, September 2017

"Update, Manage and Promote Your Expert Witness Practice for Maximum Impact," FEWA (Forensic Expert Witness Association) Panel and Educational Training, April 2017

"Evaluating Super Bowl LI Advertising, Spots and Promotion: Good and Bad Spots. The Challenges, With the Nine P's of Marketing." presentation at Pepperdine's Seaver College, Business Administration, Communication Division, the Advertising and Advertising Media classes, February 2017

"Understanding Marketing's Nine P's. Branding. Promotion's Eight Elements. Advertising. With Global Examples" presentation at Pepperdine's Seaver College, Business Administration, October, 2016

USC's "Inspire. Network. Connect." Alumni Leadership Conference and Workshop, as featured speaker and panelist with "Demystifying Communications" presentation, September, 2016

"Super Bowl 2016. The Best and Worst Ads. With 9P's of Marketing. What Worked and "It's Only Creative If It Sells." Pepperdine's College of Business and their IMC class, plus Cerritos College's Television Production class, February 2016

"Your eVitamins: Educate, Encourage. Engage, Energize, With the Nine P's of Marketing," Pepperdine's College of Business, 2015

"For Experts or Potential Experts: Marketing is Bigger Than Just Advertising, With the Nine P's of Marketing" at FEWA (Forensic Expert Witness Association) Annual Conference, Courses and Symposium, Expert Witness Marketing & Business Development Summit, April 2015

"Courting, Cross Selling and Cross Promoting: Pumping up the Pipeline in the Expert Witness Community" at FEWA (Forensic Expert Witness Association) meeting and panel, November 2014

"Confusion between Marketing & Advertising: What is Marketing? Advertising? Use of Media and Social Media. Plenty of Examples" UCLA's graduate class, Television & New Media: Business and Legal Issues, 2014

Presenter of "Practical Business Insights into Marketing. It's more than just Advertising. Really, with the Nine P's of Marketing" at the Westchester Rotary, October 2014

"What You Don't Know About Marketing & Advertising Can Burn You," sponsored by the Business Law Society at Southwestern School of Law, 2014

USC Gould School of Law Alumni Association Speaker Series "Confusion between Marketing & Advertising: What difference does it make to Judges and Lawyers?" Approved State Bar of California, Continuing Legal Education (CLE) credit, April, 2014

"Planning. Nine P's of Marketing. Research. Good Ads, Bad Ads, Creativity & Sales." Pepperdine's College of Business and their IMC class, January, 2014

"What Clients Expect or What Clients Should Expect From Their Agencies and Partners," 2013

"Effective Targeting with the Nine P's for a Great 2014," for Growth Consultants & Leading Grow Wise Forums/STAR Business Consulting, Inc., Top Line Revenue Group, 2013

"Getting an Interview. Landing a Job. Practical, Insightful, Timely Advice and Counsel," for American Marketing Association (AMA), CSUN chapter, 2013

"What is Marketing? What is Advertising? What is Promotion? What is Sales Promotion? With the Nine P's of Marketing & More," for UCLA School of Law, 2013

American Marketing Association (AMA) chapter presentation: "Marketing, Branding, Promotion, Advertising, Push & Pull, Integrated Communication & Global Examples," 2012

"Cuba: Insights, Keys and Observations in its Marketing and Advertising," 2012

"Best Global Marketing Tips, Techniques & Tactics for Marketing Executives in 2011," USC and Pepperdine, 2011

"Global Marketing & Advertising, including Planning, Tips, Tactics and Best Practices," 2011

"Understanding Branding, Blending Push & Pull Strategies, with Integrated and Global Communication Examples," 2011 and 2010

"Understanding Branding, Blending Push & Pull Strategies, with Integrated and Global Communication Examples," USC, Pepperdine and CSUN, 2011, 2010 and 2009

"Effective & Efficient Marketing, Strategies & Promotions," California Small Business Success Conferences, May 2007

"Power Marketing & Advertising: Planning, Developing and Executing Global Strategies," in Shanghai, China, 2004

"Five Business Books that Made a Difference," Ad Club of Los Angeles Development Roundtable, sponsored by Smart Money, 1997

Program Presenter, Public Relations Society of America (PRSA) "Successful Strategies, Programs and Events for Non-Profits in the 90's," July 1990

Non-Profits in the 90's PIRATES (Public Service Directors) Presenter: "Where the Community Meets the Media: There's Always Been a Part of Public Service in My Blood," June 1990